Greg Bryant
Engineering Manager & Solution Architect 
Graduating from Vanderbilt University's Engineering school, Greg launched into a series of steps through the computer industry, starting as a developer in areas such as large multi-platform database management systems, robotic interfaces, operating systems, and mobile platforms, moving on through Education (developing technical courses for AT&T, IBM, and others) to Marketing, and finally back to the software development side of the house, this time leading engineering teams in Big Data and SAAS platforms, and working with multiple startups to develop their technical platforms.
Authored course materials for C++, Object Oriented Analysis and Design, Distributed Computing 
Presented at conferences on various EAI topics
Spent many hours in recording studios
Multiple patents from software testing to remote audiology
Quote: Whether you think you can, or you think you can't, you're probably right.
View Authors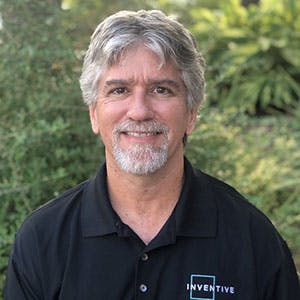 ---
Posts by Greg Bryant

Loading posts...
---